Shoreboyz Christmas Charter

Printed From: The Fishing Website
Category: Saltwater Fishing
Forum Name: The Briny Bar
Forum Description: The place for general chat on saltwater fishing!
URL: https://www.fishing.net.nz/forum/forum_posts.asp?TID=96466
Printed Date: 30 Jun 2022 at 1:49pm


Topic: Shoreboyz Christmas Charter
---
Posted By: Bender
Subject: Shoreboyz Christmas Charter
Date Posted: 02 Dec 2013 at 1:43pm
---
I've been digging through the ol' photo files and found the following. Sheesh some people have no shame. It was a Shoreboyz Christmas charter on Damo's old submarine (was it wahoo or something? Sure was a wet tub that thing).

Mouldy lookin' crew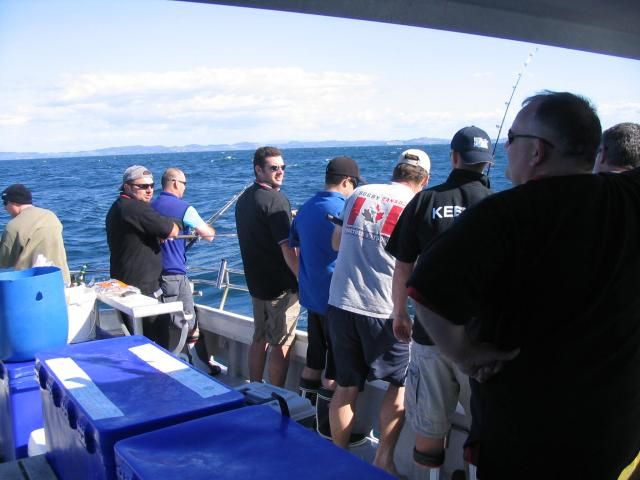 Someone strikes! (the others are waiting for the beer fridge door to open).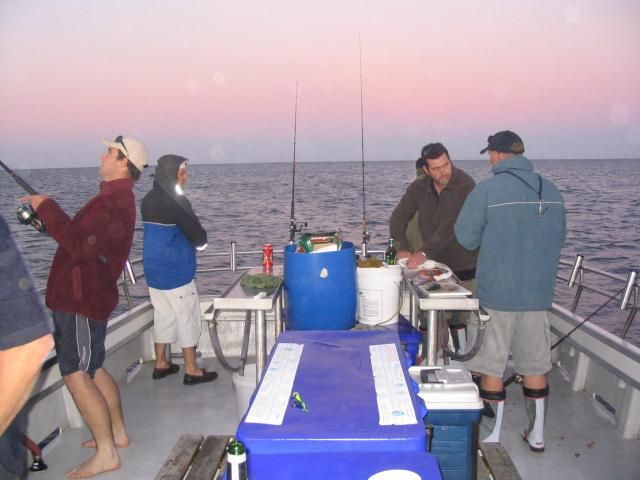 A lotta waitin, bugger all baitin'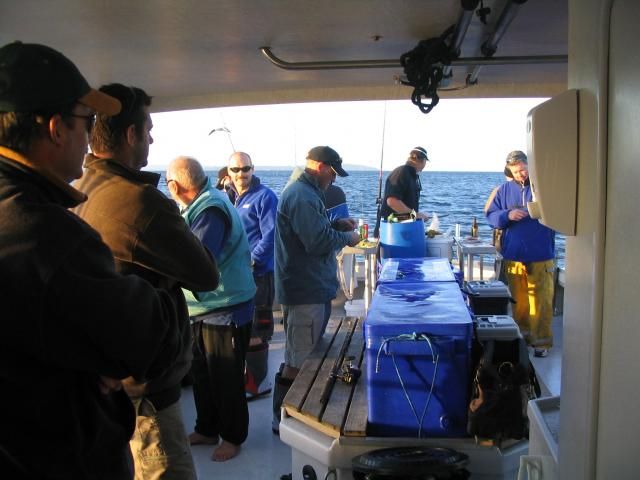 Boulder wonderin' why his fingers are smelly. Ever heard of soft plastics me ol' mate?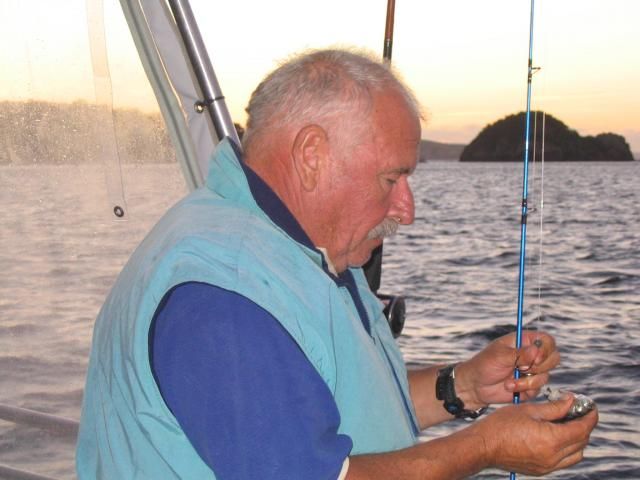 Fish killin' machine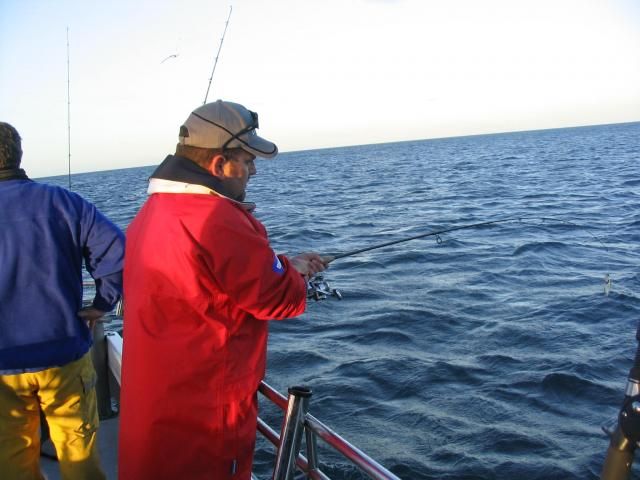 Yeah yeah we know the old "hold it closer to the camera trick." Think this one needs to go back Mr B.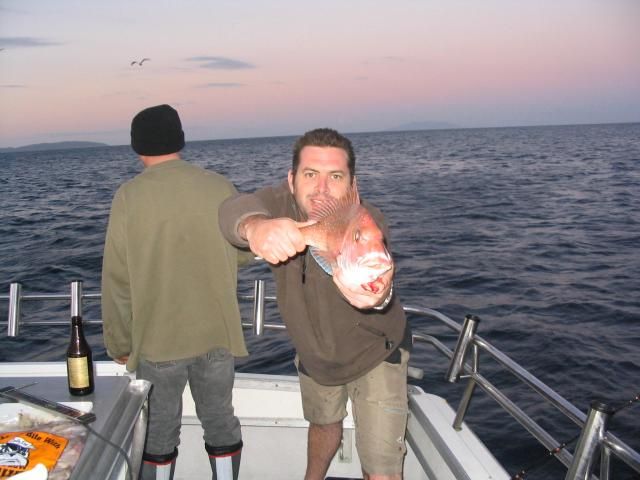 Uh oh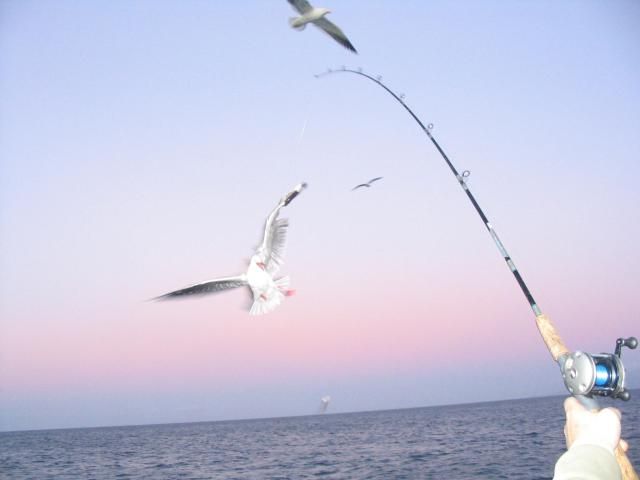 Sheet I'd be scared too if that bugger hooked me.



Ski & BA to the "rescue?" Believe it or not, birdy was released safe and sound.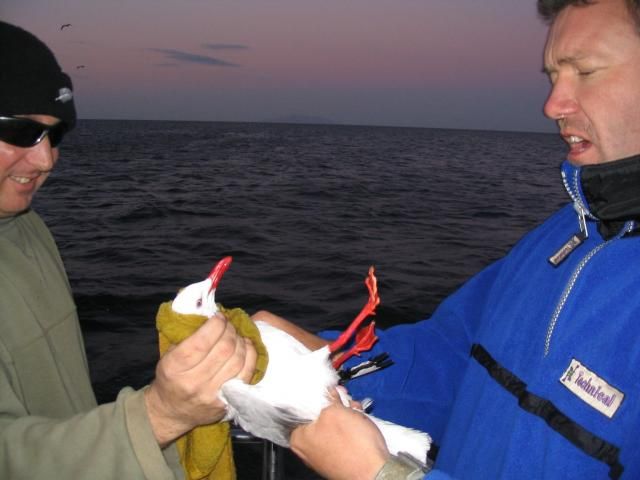 Ski wondering what the heck all the fuss is about with this "Freeview" Malarky. Ah it'll be years away yet. No rush eh? Nice shades for watching blank TV screens though, Ski.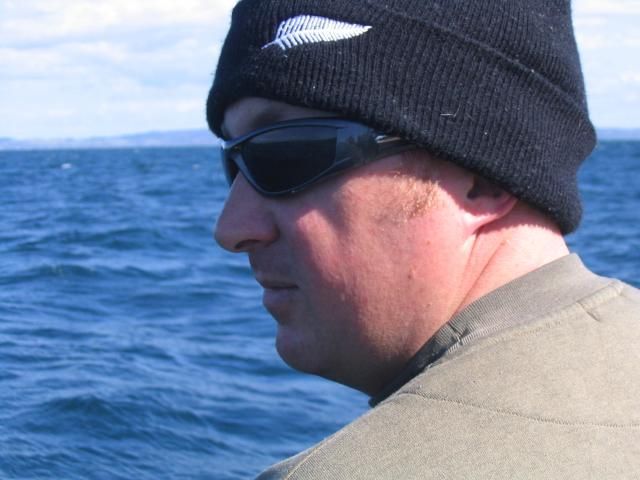 Cripes that's about enough for now...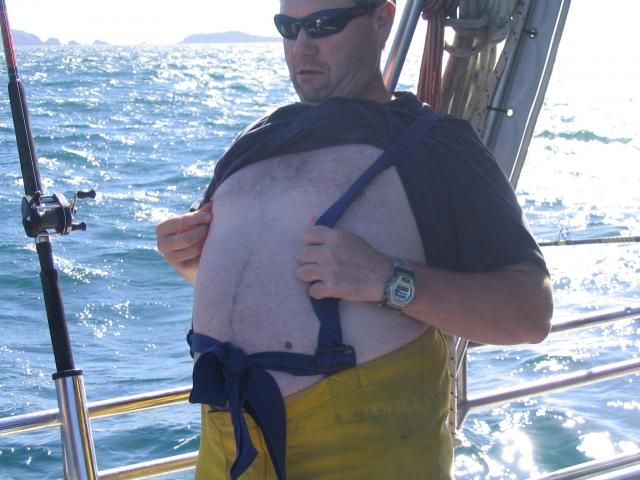 -------------
Nobody has ever come up with a great idea after a second bottle of water.



---
Replies:
---
Posted By: Blue Asparagus
Date Posted: 02 Dec 2013 at 2:11pm
---
the good old days mate very happy times

-------------
Ultimate GAME Fishing Adventures. Northland


---
Posted By: Phats
Date Posted: 02 Dec 2013 at 4:04pm
---
Is Keriboi pleasuring himself with a rod holder ?

Could BA's Nipple get any lower ?




-------------
A positive attitude may not solve all your problems, but it will annoy enough people to make it worth the effort.
---
Posted By: Damo
Date Posted: 02 Dec 2013 at 4:11pm
---
hahahaa good times!



-------------
http://www.legasea.co.nz" rel="nofollow">


www.charterconnection.co.nz
Facebook: Diversity-Fishing
---
Posted By: Blue Asparagus
Date Posted: 02 Dec 2013 at 6:53pm
---
we all took rods but it was just about being there, was why we are shore boys and LB is still my favorite.

-------------
Ultimate GAME Fishing Adventures. Northland


---